An Illinois School Science Project Asked Kindergartners And First Graders To Open Medicine Bottles. No One Warned Their Parents.
Parents of kindergarten and first grade students at a LaSalle County elementary school are outraged after their children apparently were asked to open medicine bottles in a science experiment led by an older student fifth grade spelling words.
School administrators at Leland Elementary School were notified that a junior high school student worked with kindergarten and first grade students "to gather data for a science fair project" Friday, according to a letter sent to parents Sunday from the principal and the Leland School District superintendent.
"In this project the student collected data on how fast the Kindergarten and first grade students could open different medicine bottles, and at some points demonstrated to the students how to open the containers," the letter continued. "This happened without sending proper permission to parents of the students who participated in the activity."
But on Monday, after speaking with teachers, Superintendent Jodi Moore said in an interview that the junior high student "may have" shown some students how to open a bottle, and if so, "it was not done maliciously."
Moore also said she learned the junior high student was modeling her experiment on online sample science fair experiments that test if child-proof containers are actually child-proof. Although they're often called child-proof, the bottles are called child-resistant in the pharmacy industry.
Moore said the junior high student, who conducted the experiment with several students in two kindergarten classes and one first grade class, was not unsupervised. The first grade teacher told Moore she reminded the junior high student, "no coaching," Moore said fifth grade spelling words
While she understands why parents would be shocked to find that their child can open pill bottles, Moore said, "the whole purpose of the experiment is to show that child-proof isn't always child-proof and that's good information to have."
Parents of students who participated in the science project said Monday they are mad the experiment was allowed to occur without their permission and are also concerned with how the school informed them about it.
Matt Skorupski, whose daughter is a kindergarten student at Leland, said another parent called him Saturday to tell him that when she was taking out her prescription bottle, her son told her he could open the bottle. Skorupski said he then asked his 5-year-old daughter if she could open a pill bottle, and she showed them that she could, saying she learned to do so from an older student during class and was timed.
After talking with other parents of kindergarten students, Skorupski said he found "all the kids had the same exact story."
On Sunday, Skorupski shared a video of his daughter opening a pill bottle in a Facebook group for Leland residents called "What's Happening in Leland, Illinois," he said.
Several parents first learned of the science experiment through Skorupski's video rather than the letter sent by the school.
Anthony Mayer, whose daughter is in kindergarten, said he saw Skorupski's video Sunday night, then went into his inbox to find the letter from the school.
Now, "I feel scared to let my kid out of my sight for a second," Mayer said.
Going forward, the school will start requiring permission slips be sent out for students who participate in science experiments, Moore said.
Sunday's letter reminded parents to "please be aware it is extremely important to take measures in your home to ensure containers that are labeled child-proof or child-resistant are securely stored."
Moore said the letter was sent through the electronic notification system the school typically uses. Skorupski said he felt the issue was urgent enough that the school should have called parents, especially because many parents don't check their emails.
He felt it was "negligent" not to tell parents right away.
"Thank God nothing happened, but what if one of those kids ended up showing their young sibling?" Skorupski said
.
fifth grade science projects
Fifth Grade Science Fair Project Ideas
Education.Com's 5th grade science projects enable kids to apply everything they've learned over the course of their elementary school careers in order to discover some pretty cool and new things about the world around them. In addition to setting up more sophisticated experimental procedures, 5th graders can analyze their results using more sophisticated math, and may begin to acquire an appreciation for large sample sizes and their ability to produce more reliable averages. Browse our rich collection of 5th grade science fair projects by clicking the boxes to the left to filter your results by scientific subtopic to find fantastic 5th grade science fair projects or enlightening 5th grade science experiments for your young scientist
For her science fair project, [David]'s daughter had thoughts about dipping eggs in coffee, or showing how dangerous soda is to the unsuspecting tooth. Boring. Instead she employed her father to help her build a Morse Code waterfall.
Morse Code Waterfall Is Cooler Than Your Fifth Grade Science Fair Project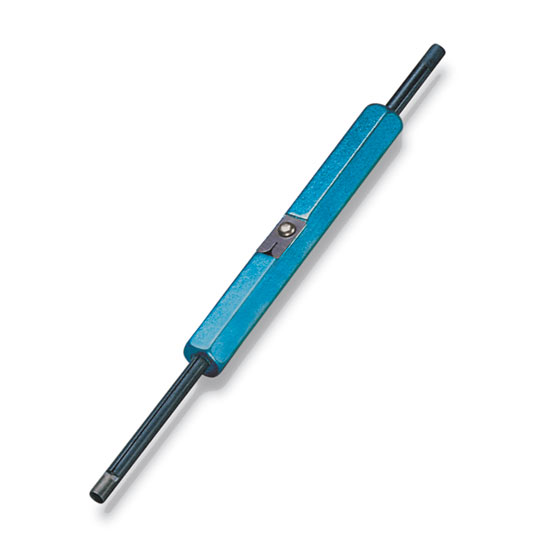 T
ool from a more elegant age
A more civilized wea
Young Jed–Engineer.
[David] worked with his daughter to give her the lego bricks of knowledge needed, but she did the coding, building, and, apparently, wire-wrapping herself. Impressive!
She did the trick with two Arduinos. One controls a relay that dumps a stream of water. The other watches with an optical interrupt made from an infrared emitter and detector pair to get the message.
To send a message, type it in the keyboard. The waterfall will drop spurts of water, and then show the message on the decoder display. Pretty cool. We also liked the pulse length dial. The solution behind the LEDs is pretty clever. Video after the break.
'Census' Lands A Win For Fall River Fifth-grader In Spelling Bee
Fifth grade math worksheets
FALL RIVER — "Census" may be Naiyeli Lampere's new favorite word.
After several nail-biting rounds, Lampere won Fall River Public Schools' annual Fifth Grade Spelling Bee with that word.
But for a few minutes there, it was looking like Lampere might win with the word "sedentary." That is, until her final-round opponent asked for the definition of the word and, instead, Superintendent Matt Malone inadvertently started spelling it.
"I've been good for three hours," Malone joked about the snafu that brought a moment of levity to the tense and fast-moving competition Thursday at B.M.C. Durfee High School.
After it was over, Lampere, a fifth-grader in the Gifted and Talented Education program at Frank M. Silvia Elementary School, smiled broadly as she held the plaque that will bear her name as the 2019 winner of the competition pitting students from all the city's fifth grades against each other.
Lampere said she studied for the competition a little bit every night. The toughest word that came her way in the competition was "laryngitis," she said.
"I'm so proud of her. This is so exciting," said Donna DeTerra, Lampere's English/social studies teacher at Silvia.
Second place went to Treyvon Rean (William S. Greene Elementary School); third place to Abigail Pichette (Silvia); fourth place to Michael Pacheco (John J. Doran Elementary School); and fifth place to Sarah Cordeiro (Greene).
In round after round, the 41 fifth-graders in the competition showed their skills at spelling as Malone announced the words in a sentence. "Tycoon: The oil tycoon left most of her assets to her alma mater," Malone said in round two.
That word didn't trip up Carlton Elementary School student Alicia Vandermyde
In that same round, Jeffrey Rosario paused for several anxious moments at his word – canary – before softly whispering the correct spelling to raucous applause from the audience.
Assistant Superintendent of Schools Ann Dargon, who took on the unwanted task of ringing the buzzer when a word was misspelled, praised all of the students who competed this year in the spelling bee. "They're all winners," she said.
As for Lampere, Malone said, "We made her win twice. That's the bottom line because I messed up one of the words."
3rd Grade Spelling Test: Tricky Words fifth grade math worksheets
Wh Words
Who, what, where, why, when: These are five very important words in our language. Use this worksheet to practice them!
3rd grade
Reading & Writing
Worksheet
Alphabetize the United States
Worksheet
Alphabetize the United States
Challenge your third grader to put all 50 states in alphabetical order, and brush up on U.S. Geography while he's at it!
3rd grade
Reading & Writing
Worksheet
Get Ready for Third Grade
Get Ready for Third Grade
This workbook helps third graders brush up on their skills over the summer months by engaging them with targeted practice in core subjects, including word study, math, reading and writing.
3rd grade
Reading & Writing
Fill in the Blanks Story: Cooking
Worksheet
Fill in the Blanks Story: Cooking
Let's cook up a funny story! This fun fill-in-the-blank is sure to please any beginning writer. He'll practice parts of speech as he goes.
3rd grade
Reading & Writing
Worksheet
Prefix Practice: Make a New Word
Worksheet
Prefix Practice: Make a New Word
Get some prefix practice with this worksheet that focuses on making new words with common prefixes: dis-, re-, and un-.
3rd grade
Reading & Writing
Worksheet
Get Ready for Fourth Grade
Get Ready for Fourth Grade
This summer-themed workbook prepares students to enter the fourth grade with the skills they'll need, and includes practice with the core subjects of word study, math, reading and writing.
Narrative Writing
Prepare for a world of writing with this packet of exercises, tools and tips. Students learn a few ways to spice up writing, like sensory words, action verbs, supporting details, and point of view.
3rd grade
Reading & Writing
Quotation Marks: Say What?
Worksheet
Quotation Marks: Say What?
On this third grade reading and writing worksheet, kids complete each sentence by writing in the missing quotation marks.
3rd grade
Reading & Writing
Worksheet
Perfect Punctuation: Commas in a Series
Worksheet
Perfect Punctuation: Commas in a Series
Using commas correctly is a tricky skill to learn. Give your child the extra practice she needs with this punctuation worksheet.
3rd grade
Reading & Writing
Worksheet
Their There and They're
Worksheet
Their There and They're
Deciding when to use their, there or they're is tricky at any age. Give your child some practice with with this fun fill-in-the blank story.
4th grade
Reading & Writing
Worksheet
Parts of Speech
Knowing your parts of speech is an important part of learning good writing skills. Learn the ins and outs of words with this packet that covers the eight different parts of speech.
3rd grade
Reading & Writing
Practice Reading Vowel Diphthongs: ew
Worksheet
Practice Reading Vowel Diphthongs: ew
Give your second grader practice reading and decoding "ew" words with this worksheet that asks her to choose the word that completes each sentence.
2nd grade
Reading & Writing
Worksheet
Fifth Through Seventh Grade Winners
First place: Josie Williams, 5th Grade, Taft Intermediate
When a new house gets built without a chimney, the builders would send Santa a letter telling him that id does not have a chimney. Then, one night Santa would leave his head elf in charge, and go check out the house. He would then draw a very detailed drawing of the key-hole in the front door.
Then he would take the drawing and show it to his head elf that makes the toys. The elf would then design a key to fit that key-hole for that house. Santa would then take a sharpie and label all of the keys, like "Sam's house" or "John and Sarah's house."
Then, on Christmas Eve, when he goes to deliver all of the presents, he would take a big key ring, like a foot wide, with all the keys to all the houses without chimneys. There would be a magic button on it that would find the right key for the right house. (I mean come on!) It would take the entire Christmas Eve night to find the right key!!)
Next, when he is delivering the presents, he would land his sleigh in front of the house, instead of on the roof. Then he would walk up to the front door, and push the magic button on the key ring. Santa would just walk in the house, eat the cookies and drink the milk, and set the presents down. Then he would walk out the front door. This is how Santa would get in a house without a chimney.
Second place: Amelia Meyer, 5th Grade, Taft Intermediate
Do you ever wonder how Santa gets through a kids house without a chimney? It's like a jibber jabber game that nobody has figured out but it's so easy it's like something your making seem hard it's a riddle just an easy one. Well see it's easy Santa will know the kids without chimney's. On Christmas eve he will drop the elves off between 5:00-7:00 but it will be in the sky they hook ropes onto the sleigh and climb down now they have camoflage suits on and they have these buttons on them and they push it and it will make them invisible. Now they can walk through the front door without the parents seeing them. Next they half to hideout somewhere in the house but keep the button on so the kids or parents don't see them. Around 8-10:00 the parents have locked the doors and the elves are still invisible but they turn off the button when they get to the front door and unlock it. Now Santa brings the presents for all the boys and girls and picks up all the elves from each house at 5:00-6:30 am. Now Santa has flown home and is happy with his beautifyl wife Mrs. Clause.
THE END
Third place: Peighton Thomas, 7th Grade, Hillsdale Middle School
Santa is a magical, wonderful golly old guy. He goes around to every kids house and gives them Christmas presents. Although not everyone has a chimney, and that's what Santa goes down to deliver the gifts. So when you don't have a chimney Santa will ask his special elf that goes with him for the SPECIAL KEY so he can get in and give you your presents and drink and eat the cookies you gave him. Even if you have a chimney he will sometimes use that special key, because sometimes with all those cookies and milk it can be a tight squeeze. His elf holds the key, if Santa held the key he could lose it with all those presents. If Santa lost the key you wouldn't be able to get the presents. What would you do if you couldn't get your presents from Santa.
5th grade science projects
...WIND ADVISORY IN EFFECT FROM 11 AM THIS MORNING TO 6 PM CST THIS EVENING... * WHAT...SOUTH WINDS 15 TO 25 MPH WITH GUSTS UP TO 40 MPH EXPECTED. * WHERE...OSAGE, WASHINGTON OK, NOWATA, CRAIG, PAWNEE, TULSA, ROGERS, CREEK, OKFUSKEE AND OKMULGEE COUNTIES. * WHEN...FROM 11 AM THIS MORNING TO 6 PM CST THIS EVENING. * IMPACTS...WINDS THIS STRONG CAN MAKE DRIVING DIFFICULT, ESPECIALLY FOR HIGH PROFILE VEHICLES. PRECAUTIONARY/PREPAREDNESS ACTIONS... MOTORISTS SHOULD EXERCISE CAUTION WHILE DRIVING. BE ALERT TO SUDDEN GUSTS OF WIND WHICH MAY CAUSE YOU TO LOSE CONTROL OF YOUR VEHICLE. EXTRA ATTENTION SHOULD BE GIVEN TO CROSS WINDS AND ON BRIDGES AND OVERPASSES. &&
Fifth-graders At D.C. School Were Asked To Simulate Enslavement
WASHINGTON - A principal at a public elementary school in the District of Columbia said the school was wrong to conduct a lesson about slavery in which fifth-grade students were asked to take part in a simulation of enslavement.
In a letter sent to families at Lafayette Elementary School in the Chevy Chase neighborhood, Principal Carrie Broquard said students "should not have been tasked with acting out or portraying different perspectives of enslavement and war." Though intended as a learning exercise, the assignment was a "mistake" and will not be offered in the future, the principal said.
Broquard said the lesson followed weeks of learning about the Civil War and the Reconstruction era. To show what they had learned, students had the option of creating a dramatic reading or a podcast.
"Unfortunately," Broquard wrote, "several students of color were asked by their peers to portray inappropriate and harmful roles."
Broquard did not reply to an interview request. When asked about the lesson, a spokesman for D.C. Public Schools referred to the principal's letter 5th grade science projects
The school explained in a separate letter to fifth-grade parents that the incidents occurred when students broke off to work in small groups. School officials apologized for not setting parameters to "protect students" and for failing to foresee potential problems with the assignment.
"We learned that during group work, a few students of color had been asked by their peers to play roles that are inappropriate and harmful - a person of color drinking from a segregated water fountain and an enslaved person," the letter read.
Broquard said the school is addressing the incident and plans to continue discussions about race on campus to ensure that future assignments are "culturally sensitive and appropriate." Staff members will attend a diversity training next month.
The school also provided recommendations to help parents speak with their children about race.
"During the classroom circles and small group discussions, students expressed discomfort in the roles they were asked to play," Broquard's letter read. "Others expressed uncertainty in how to respond or advocate for peers who were uncomfortable."
Challenges involved in the teaching of slavery aren't unique to Lafayette.
In August, The Washington Post published a series of articles about the obstacles and failures of teaching slavery in American schools. Many teachers said they felt ill-prepared to teach the topic, and textbooks rarely do more than skim the surface.
In 2017, under the supervision of a substitute teacher, fifth-graders at a New Jersey school held a mock auction, where a black student was used to demonstrate how people sold slaves. A 2019 investigation by New York's attorney general found that a private schoolteacher instructed African American students in her fifth-grade classes to leave the classroom, then placed imaginary shackles on them. She then asked them to return to the classroom and simulated an auction in front of their classmates.
"The investigation found that the teacher's reenactments in the two classes had a profoundly negative effect on all of the students present - especially the African-American students - and the school community at large," a statement from the attorney general's office read.
Unlike science and math, history is taught differently in every state and almost every school district.
The D.C. State Board of Education is in the middle of a multiyear review of citywide social studies standards toguide when and in what context historical events are introduced to students.
In the District of Columbia, students in younger grades learn about slavery through holidays and historical figures. Kindergartners, for example, learn about D.C. Emancipation Day, a holiday that marks the abolition of slavery in the District.
In third grade, according to social studies standards published online, students learn about President Abraham Lincoln's Second Inaugural Address, Martin Luther King Jr.'s speeches at the Lincoln Memorial and Frederick Douglass's speech against lynching in the District.
In fourth grade, students more directly learn about slavery as they are taught about the Constitution and the Declaration of Independence.
And in fifth grade, the guidelines indicate, students have more in-depth lessons on slavery, including the slave trade, the growth of slavery in the United States, the Civil War and Reconstruction.